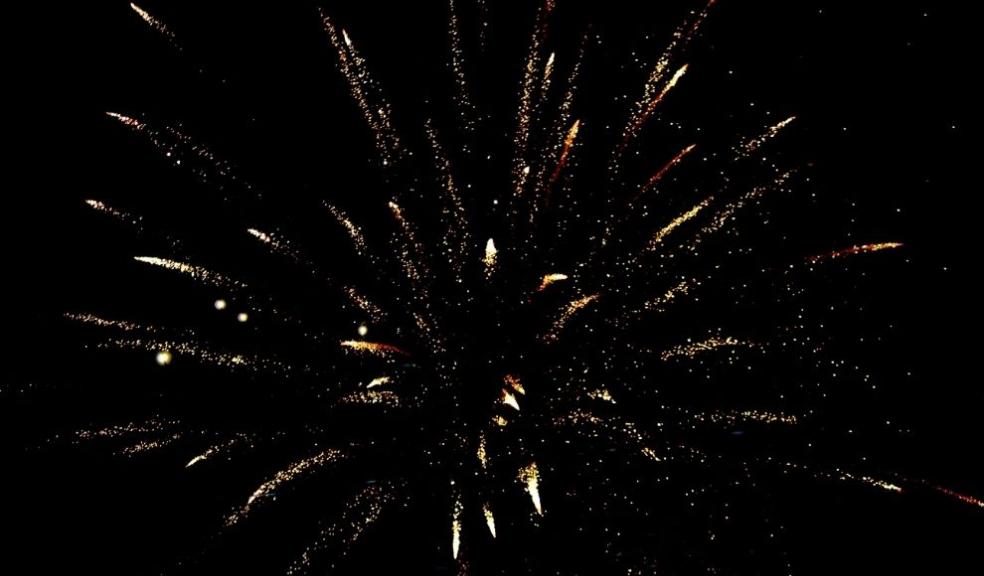 Cats Protection calls for tighter controls over fireworks to protect cats in Scotland
The UK's leading cat charity Cats Protection has backed plans to restrict the use of fireworks across Scotland.
The proposals – under the Fireworks and Pyrotechnic Articles (Scotland) Bill - would mean members of the public purchasing or using fireworks would need a license, and public displays would be restricted to certain days of the year, such as Bonfire Night, Hogmanay, Diwali and Chinese New Year.
Cats Protection's Advocacy & Government Relations Officer for Scotland Alice Palombo said the proposals would help reduce stress for pet cats, give owners the chance to ensure their pets are indoors during displays, and help protect stray and feral cats which may have no indoor refuge from fireworks.
She said: "Fireworks are incredibly stressful for cats and other animals, especially if their owner has not had the chance to ensure that their cat is indoors and safe. They are also stressful to cats that do not live indoors such as stray and feral cats.
"Cats associate sudden loud noises and flashes of light with imminent threat, and their natural instinct is to flee. However, as cats struggle to locate the source of noise, this often means that they will bolt in an unfavourable direction which may not provide protection. In busy cities, cats are in danger of running into traffic, or becoming lost in an unknown territory.
"We would also like to see a reduction in the maximum noise level of fireworks. Cats have sensitive hearing, having one of the widest ranges of hearing in mammals. The current maximum permitted firework noise level of 120 decibels can cause damage to cats' hearing, even if there is only brief exposure."
Cats Protection, the UK's largest feline welfare charity, has a Scottish network of 22 volunteer-run branches, four adoption centres, and nine charity shops
which also offer advice on cat care.
The charity's Cats and their Stats (CATS) Scotland Report 2021 found 53% of cat owners in Scotland reported that their cat showed signs of stress because of fireworks.
As well as a licensing system, Cats Protection supports the introduction of Firework Control Zones, where the use of fireworks would be temporarily prohibited, but the charity says these zones need to ban fireworks all year round to be effective. Cats Protection says Firework Control Zones should include areas near animal rehoming centres, or in other areas where there are known to be a high number of animals, such as an outdoor feral cat colony.
Cats Protection's Glasgow Adoption Centre Manager Kim MacKrell said: "Many cats that come into our care find fireworks very stressful. Designating areas close to animal shelters and rehoming centres as Firework Control Zones will protect the health of cats and other animals and potentially reduce their stress. It is important that Firework Control Zones operate throughout the year to protect cats from the fear and stress caused by the sudden loud noises and flashes of light from fireworks."
Cats Protection recommends cats are kept indoors with the TV or radio on and with the curtains drawn overnight while fireworks are being used, however, they are still at risk of suffering from stress due to the sounds. If cats experience chronic stress this often has a negative effect over time on their physical health, such as cystitis, or leads to behavioural problems such as house soiling, redirected aggression to owners and destructive behaviour around the household.
More advice about what cat owners can do to keep cats safe and relaxed while fireworks can be found at Cats Protection: Cats and Fireworks