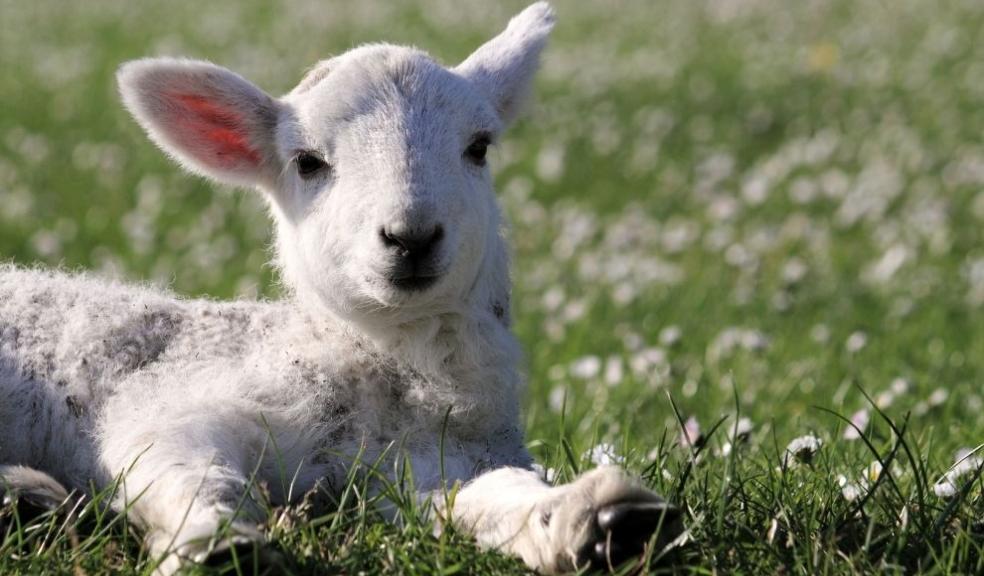 Lead by Example – Responsible dog owners should consider other animals
Last year saw an increase in the number of reported dog attacks on livestock[1], with one Monmouthshire farmer reporting a loss of 50 ewes and their unborn lambs in January 2021
Whilst 42% of owners think dogs should be on a lead around livestock, only a quarter actually do so
1 in 5 (19%) dog owners say their dog has killed another animal and 70% have witnessed someone else's dog out of control
Over half (54%) of respondents in the South West think dogs should be on lead in fields around livestock
Over three quarters (77%) of respondents in the South West agree with leads or harnesses when it comes to keeping their dog under control
Chris Packham supports pet charity Blue Cross to bust myths around 'Life on a Lead' and inspire recall training
March marks the beginning of Spring and with it comes lambing season and an increased responsibility to respect lead-laws and regulations. Last year, farmers experienced an increase in the number of dog attacks on their livestock, with one Monmouthshire farmer reporting a loss of 50 ewes and their unborn lambs1 as more people took to the countryside during lockdown.
Dogs who are ordinarily calm and obedient at home or on urban walks can become distracted and behave erratically in environments they're not used to. Indeed, a dogs' sense of smell can become stimulated in unfamiliar rural settings, which can often lead to heightened predatory instincts kicking in. 
New research by national pet charity, Blue Cross, found that even though 42% of dog owners agree dogs should be kept on a lead around livestock, only a quarter (25%) actually do so.
Last year, the Animal Welfare (Kept Animals) Bill was proposed to improve welfare standards of certain kept animals that are in, imported into, or exported from Great Britain. One of the areas the Bill covers is livestock worrying, which proposes to give police new powers to help protect livestock from dangerous and out of control dogs. However, a third (32%) of dog owners don't think the Bill goes far enough and would wish for it to be extended to protect wildlife and other animals too.
New research has found that over a third of dog owners are unaware of the laws around dogs and livestock, but 63% say they would consider having their dogs on a lead in future more often if it lowered the risk of danger to livestock.
Ryan Neile, Head of Behaviour at Blue Cross, said: "While beautiful companions and family friends in our homes, we must not ignore that dogs are predatory animals. Recall is truly the one life-saving skill that everyone needs to teach their dogs. It is vital for not only protecting your own dog from dangers, but also to protect other animal species. Blue Cross hopes to inspire people to have fun training recall with their dogs and also bust myths that life on a lead can't be fulfilling and fun for both dog and owner."
Chris Packham, Blue Cross Education Ambassador, said: "When we share our lives with dogs, we not only have a responsibility to them but also to the other wonderful species that share our world. All year round, dogs who have not had the right training can pose a potential threat to wildlife and livestock. This is through no fault of their own but simply because of their genetic make-up and what their breeds may literally be designed to do! I support Blue Cross to bust myths that time spent on the lead is somehow denying your dog pleasure or enjoyment. We need to keep all our animal friends safe, and that includes the ones in our home and outside."
Blue Cross also hope the Bill can be extended to protect wild animals (such as squirrels, rabbits, deer and ground dwelling birds) from unnecessary harm from dogs. Even if your pet doesn't fatally attack, chasing can still cause serious distress to other animals. What might be a bit of fun for your pooch could be cause serious damage to woodland wildlife and their homes.
Shockingly, 1 in 5 (19%) dog owners surveyed say their dog has killed another animal and 70% have witnessed someone else's dog out of control. This can be a really traumatic experience not only for the animals involved, but also for the owners watching on. In fact, 30% of people think that dogs should be kept on leads at all times.