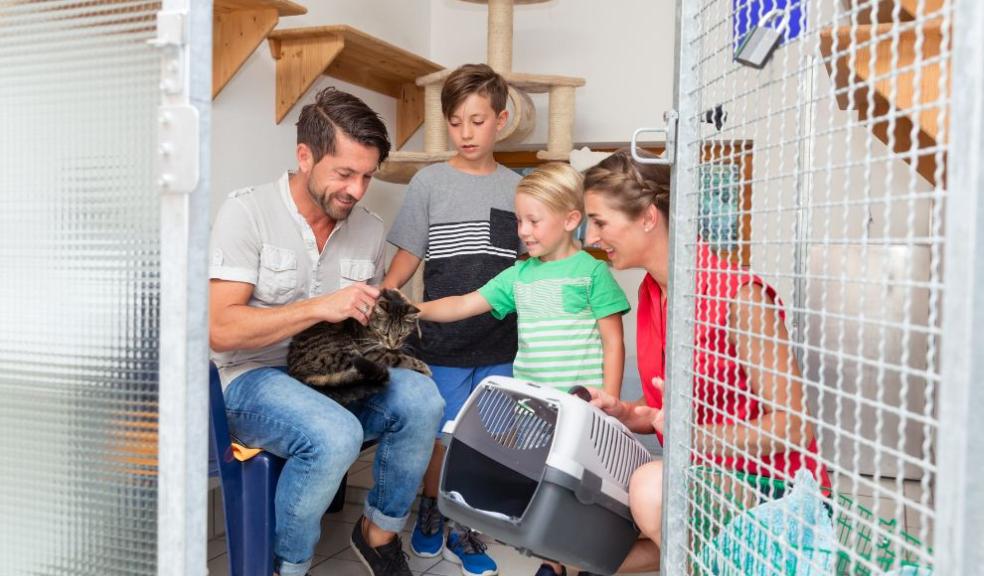 Cat adoption numbers decrease as online buying rises
The UK cat market is showing an increasing trend towards buying cats over adopting, driven by a desire for a particular breed and convenience.
The proportion of bought cats purchased instead of adopted has increased by 12% in the last five years, according to Cats Protection's Cats and Their Stats Report 2022 which takes a unique and unrivalled look at the relationship between people and their pet cats.  
The third report published by Cats Protection – the largest cat survey of its kind – also found the internet is becoming an increasingly popular place to buy cats, with 76% of those surveyed saying they'd bought their cats online in the past 12 months.
The report found that Facebook has become significantly more popular as a source for buying a cat (despite Cats Protection's Big Kitten Con campaign earlier this year which focused on the dangers of buying online) with over 200,000 cats bought via the platform in the last year.
Peter Shergold, Head of Field Operations at Cats Protection, said: "The CATS Report 2022 has shown a worrying uplift in the purchase of cats online. Of course, there are many responsible sellers out there but there are also unscrupulous ones who hide behind the anonymity of the internet to sell kittens that are far too young to have been taken from their mothers, or that are in poor health.
"However, there is some positive news. Following Cats Protection's Big Kitten Con campaign, Facebook responded saying that it has taken down a number of ads, and now has a full-screen alert when someone searches on the platform for a kitten to buy, informing the user of Facebook's rules."
Convenience and a desire for a specific cat or breed have been shown to be significant factors behind the increase in online cat buying.
Twenty-nine per cent of those surveyed said they chose to buy rather than adopt because it was the easiest or quickest way to get the cat they want.
"There is a clear necessity for rehoming charities to adapt their adoption process to encourage consumers to adopt instead of shopping for cats online." Peter continues, "the welfare of the cat is the most important thing, so we need to find ways to meet this need for convenience while protecting the cat. One way to do this could be direct homing where cats would be homed straight from the person giving up the cat to the adopter, with Cats Protection facilitating the process."
The CATS Report also uncovered a number of key cat welfare challenges in the years ahead:
Approximately 1.2 million cats remain unregistered with a vet, with almost a quarter (24%) of cat owners saying that cost was the biggest barrier to making vet visits as often as they would like.
Up to 3.2 million cats are not fully protected against diseases that are preventable with vaccination.
Less than two-thirds of owners are regularly protecting their cats against parasites such as fleas and worms.
Thirty per cent of all cat owners expressed significant concern over being able to afford bills and other living costs over the next 12 months due to price increases.
Peter said: "The UK is still very much a society of cat lovers, with more people estimated now than ever before to be enjoying the benefits of cat ownership. Cats Protection will continue to find ways in which the charity can help support cat ownership and ensure that as many cats as possible experience good welfare.
"For instance, we encourage anyone thinking of buying a kitten online to use the Kitten Checklist, which is available at www.cats.org.uk/buying-a-kitten and details everything you need to check to make sure you're buying a happy, healthy pet.
"Cats Protection also runs programmes across the UK where we can help people on limited incomes with the cost of microchipping and neutering their pet cats.
"Understanding the current challenges that cat owners face and recognising trends early is important to help charities, veterinary professionals and the wider pet industry provide the most appropriate support to cat owners."