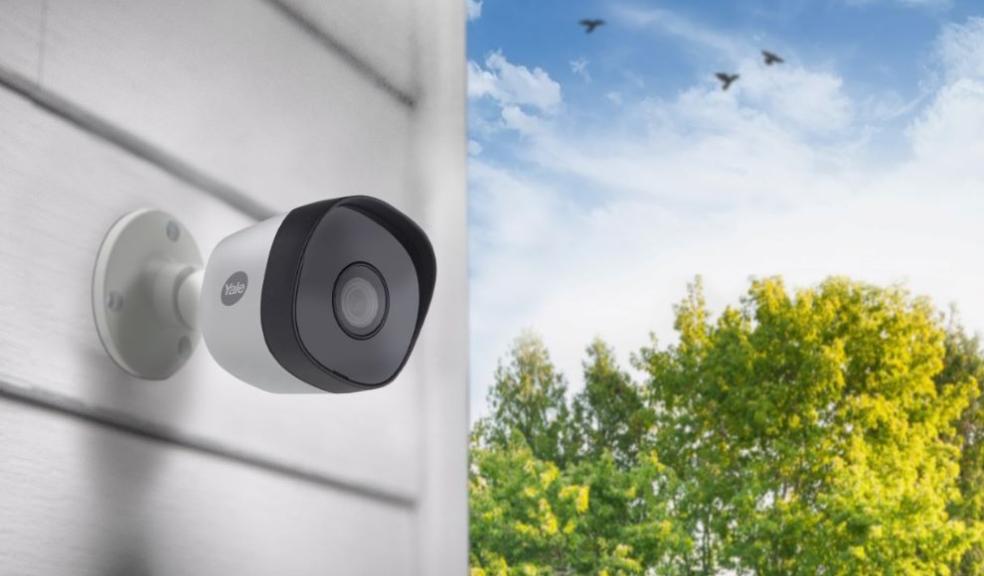 Get involved with the Big Garden Birdwatch with Yale's Outdoor Cameras
The Royal Society for the Protection of Birds (RSPB) will have its annual Big Garden Birdwatch on the 28th-30th January 2022. As a conservation charity, the RSPB is encouraging us to get back to nature by spending one hour watching and counting the various species of birds in our local parks or gardens. 
In 2021, over one million people took part and counted over 17 million birds. If you're hoping to get involved this year, there's plenty of advice on how to attract various species into your gardens on the RSPB website.
And once you've created your open-air aviary, it's time to start watching. The best way to do this, without scaring away any birds, is with high quality, discreet outdoor security cameras, allowing you to capture and record all wildlife coming in and out of your garden.
The home security experts at Yale have shared their top options to ensure you never miss a moment, whatever the time of day or night:
Yale All-in-One Outdoor Camera
Simple to install and set up, this camera will connect directly to your smartphone and allow you to keep an eye on your garden 24/7. Due to its 1080P HD camera and wide-angle viewing, it will capture footage that is clear and crisp. It will also allow you to add a MicroSD card to record footage captured by motion detectors. This will prove quite handy when you're totting up the number of bird species you've spotted.
 You will also be able to position the camera directly at your bird feeders or tables and enable the 'image masking' feature via the Yale View App. In doing so, the camera will only capture and record footage from your desired location.
Additionally, the All-in-One camera has an IP65 rating, which means it will withstand the unpredictable British weather.   
The All-in-One Camera is ideal for keeping a watch over your home, as well as capturing footage of wildlife. Guarding over your back or front door, this compact security camera lets you monitor any suspicious activity with live viewing functionality and motion detection. 
And to ensure you capture activity any time of the day, or night, the All-in-One Camera has night vision, making sure you don't miss any unwanted visitors or any of the evening wildlife.
If you're looking for a camera which can watch over an extended distance, the Yale Smart Home 4M Smart Home CCTV kit covers a range of up to 30m. With two cameras, enhanced night vision and high-quality detection features, the Smart Home CCTV kit lets you use numerous cameras to watch over your garden and your property anytime from anywhere.
Whilst you're out, the camera will also capture and record footage within your chosen parameters. With its intelligent search feature, the system will highlight significant events or motions, allowing you to go straight to the footage to view your new winged residents with ease.
Once you've purchased your outdoor camera, it's important to spend some time deciding where best to position it. Whether you want to cover the front entrance to your home, any outbuildings or watch for wildlife in your garden, you can easily manoeuvre your camera around to find the perfect positioning. 
If you want to find out more about any of Yale's outdoor cameras ahead of the Big Garden Birdwatch, visit www.yalehome.co.uk.