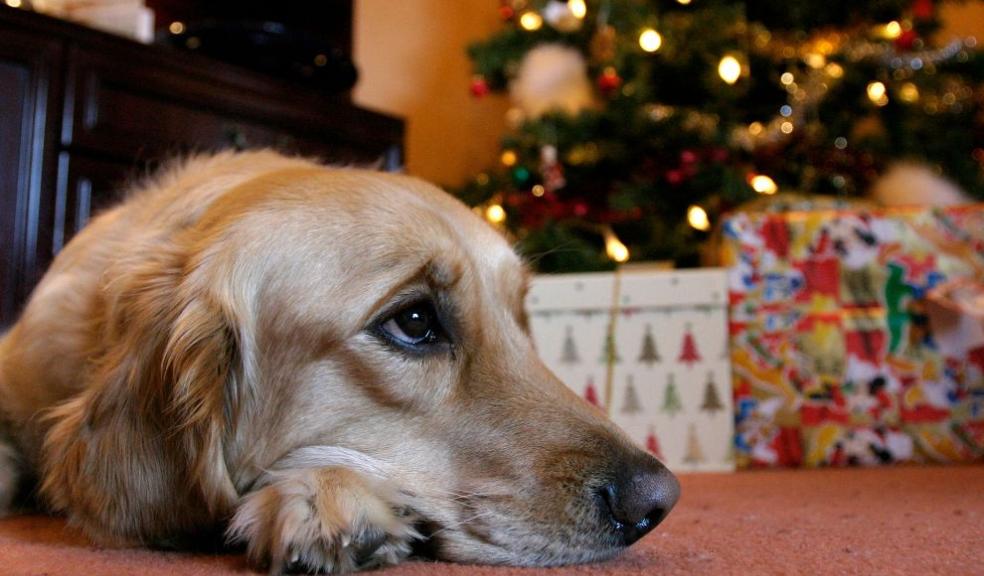 Christmas Safety: How to fire-proof, dog-proof and stain-proof your home
With Christmas being justsix weeks away, GTSE.co.uk wanted to discover the best ways to have a safe and damage-free Christmas when putting up your decorations, eating Christmas dinner and hanging lights both indoors and outdoors.
Using their expert knowledge on cable ties, widespread research and speaking with Lindsay Arliss, Dog Behaviour and Training Specialist at Wood Green, GTSE.co.uk compiled six tips to avoid damage when decking the halls this Christmas.
1. Regularly water your tree(s) sat near Christmas lights
One of the main reasons for Christmas fires is people using high-voltage bulbs for their Christmas lights next to dried leaves from their Christmas tree(s). So, make sure you give your tree(s) a nice drink of water over the festive period and spray the leaves using a water spritzer.
2. Use cable ties and clips to avoid damaging your walls
Over the festive period, you'll likely be hanging seasonal decorations around the home. But it's important to use tools that don't damage your walls in the process. So, use the following:
As well as…
Double-sided tape: This is an effective solution for lighter items, but remember it'll struggle to hold up heavier decorations.
Washi tape: This peels off very easily, and doesn't damage your decorations (or walls).
3. Attach ribbons to your staircase
Part of decorating for Christmas involves sticking your Christmas cards up on the walls. But, this involves using a lot of tack, which can leave marks on your walls and surfaces. Instead, use ribbons to hang up your Christmas cards against your hallway banister. This avoids washing down tack in the new year! Simply:
Use craft glue and apply this to the ribbon itself.
Place your Christmas cards in a vertical position against the glue, all the way down to the length of the ribbon.
Lay this newly created 'bunting' on a surface and allow it to cool.
Next, wrap the ribbon around your hallway banister and tie it together. Viola!
4.Avoid using decorations that are harmful to your dog
If you have a dog, consider the types of decorations you choose carefully, as most plastic or metal items can pose a danger if consumed. So, avoid the following Christmas decorations:
Decorative glitter or ribbons – Instead, opt for plain brown paper or cardboard. They'll have just as much fun tearing open the package, and it's much safer!
Berries from sprigs of holly or mistletoe – These can be toxic for dogs, so we recommend you decorate with artificial versions.
5. Use extra materials under the base of your tree
Placing your tree on top of a sturdy piece of plywood.
If you have hardwood flooring, place a non-skid mat underneath your Christmas tree stand (to avoid scratching).
6.Use this magic concoction to remove gravy spills
Christmas dinner spills are likely to happen, especially with gravy. If this happens, once you've mopped up as much gravy as you can, attend to the remaining staining by:
Sprinkling baking soda or corn-starch over the affected area.
Leave this to stand for around 15 minutes, before vacuuming the area.
If there's any marking left over, mix one tablespoon of washing-up liquid with one tablespoon of white vinegar, and two cups of warm water.
Then, blot the stain with a white cloth. Voila!
To conclude, Kirstie Batty, Head of Merchandising at GTSE says: "Although the festive season can bring a lot of joy, it can also be a busy period and manic for many. Avoiding any damages or safety issues gives families peace of mind when enjoying Christmas and we hope our advice inspires people to keep themselves and their pets happy throughout. "
For further tips on how to keep your home damage-free this Christmas, visit: https://gtse.co.uk/blog/how-to-guarantee-a-damagefree-christmas